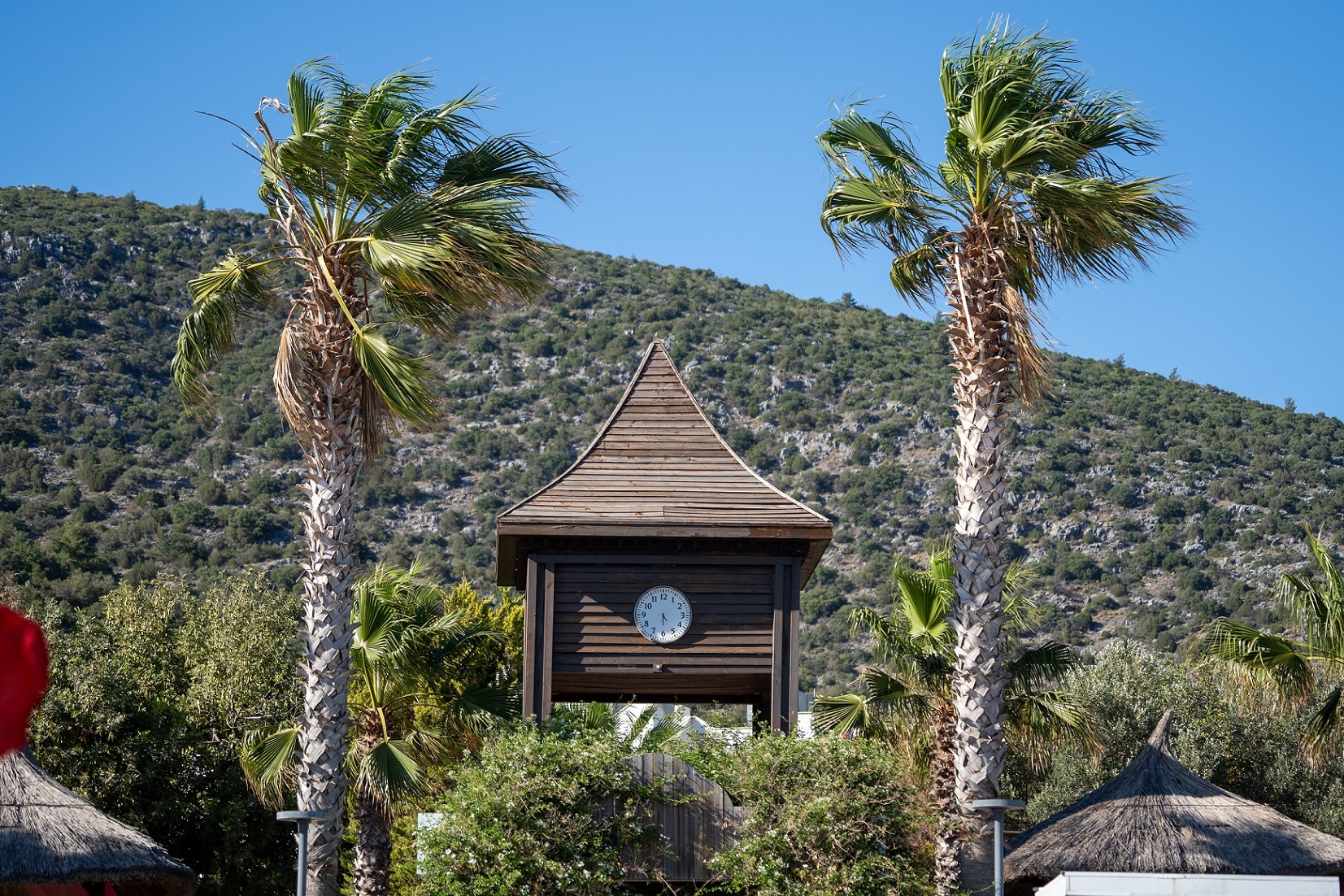 LATANYA PARK RESORT
You're invited to an unforgettable Bodrum holiday where peace and fun come together!
Located in Yaliciftlik region amidst the fascinating beauties of Bodrum, the pearl of the Aegean, Latanya Park Resort will make your dream holiday come true. Offering a spectacular holiday with its comfortable rooms, private beach where you will enjoy the sun to the fullest, outdoor swimming pool and delicious flavours, Latanya Park Resort awaits you for an unmatched holiday with its All-Inclusive concept.
 
Latanya Park Resort is located 16 km to the centre of Bodrum and 40 km to Bodrum-Milas Airport.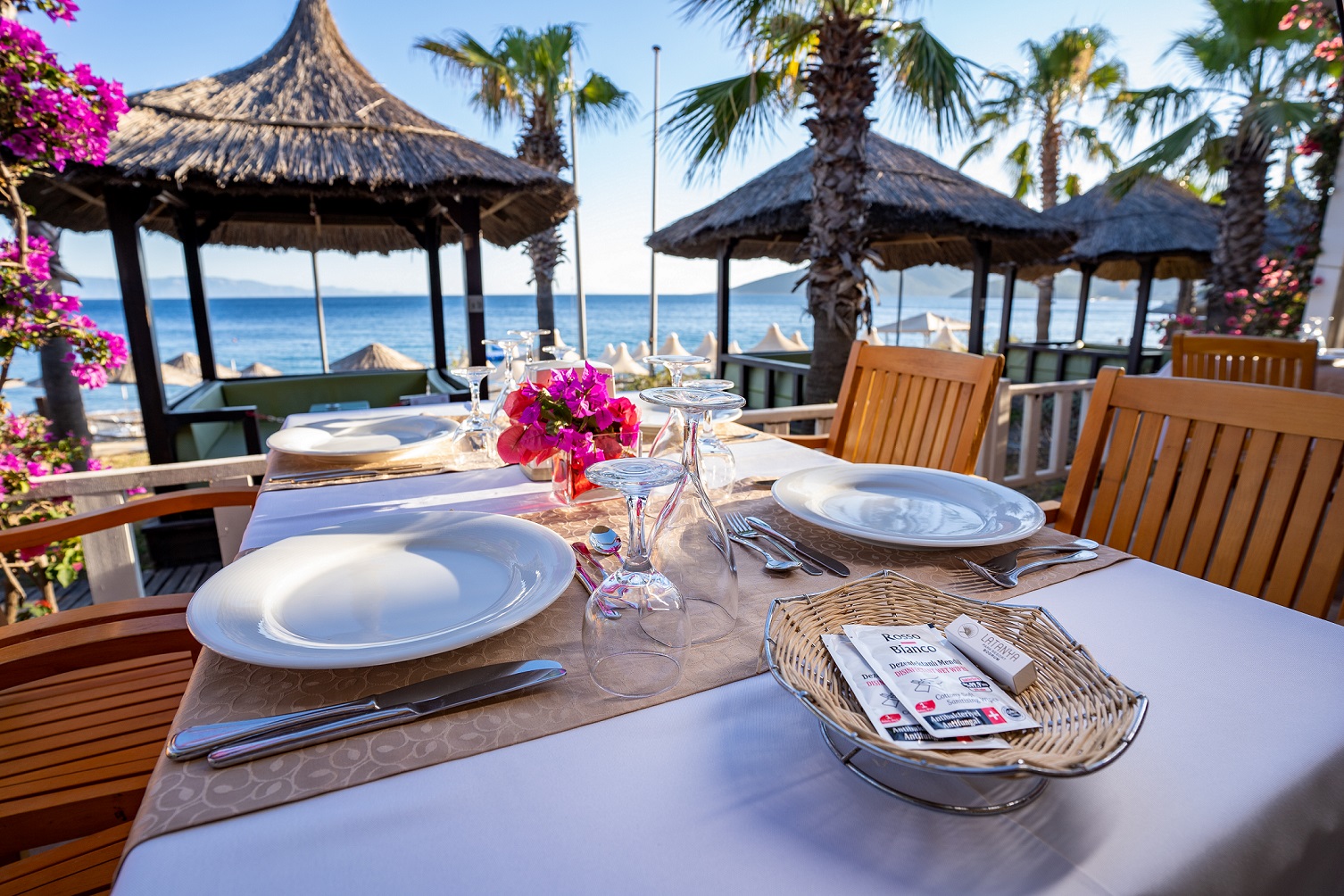 Spice up your holiday with rich open buffet and a la carte flavours!
You're invited to a feast of taste at Latanya Park Resort with its meticulously prepared rich open buffet, a la carte restaurants offering flavours that appeal to every zest from international cuisines, snack restaurant to spice up your breaks, patisserie, bars and renewed beverage concept.
Main Restaurant
The main restaurant of Latanya Park Resort, where you can start the day with a fabulous breakfast, serves with its rich cuisine at lunches and dinners as well as the night buffet.

Fish A la Carte Restaurant
We present many different flavours, carefully prepared seafood, with the interpretation of our experienced chefs in a peaceful and decent space that serves against a fee.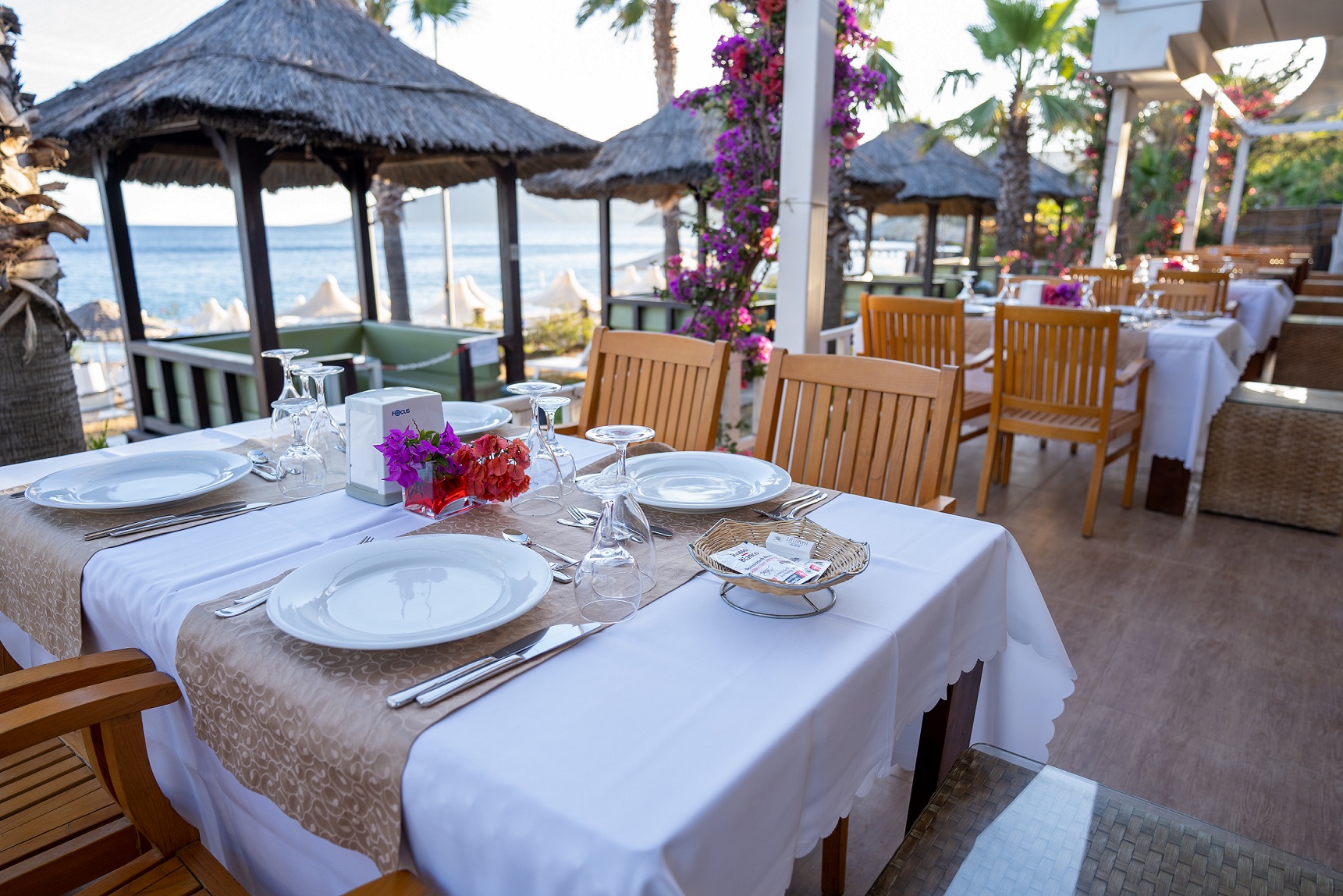 Snacks
You can take delicious taste breaks with snacks and mouth-watering flavours whenever you feel hungry during the day.
Gozleme
You can spice up your holiday with our handmade gozleme options at certain hours on 6 days of the week in our gozleme buffet.
Ice-Cream
We're waiting for you at our snack restaurant with our ice-cream assortments to double holiday joy of both adults and little guests.
Patisserie
The favourite spot for appetizers, delicious menus and lovely chats… You can start the day with a hot coffee or you can relieve the tiredness and stress of the day with an herbal tea.
ROOMS
Enjoy your holiday in the comfortable home-like rooms!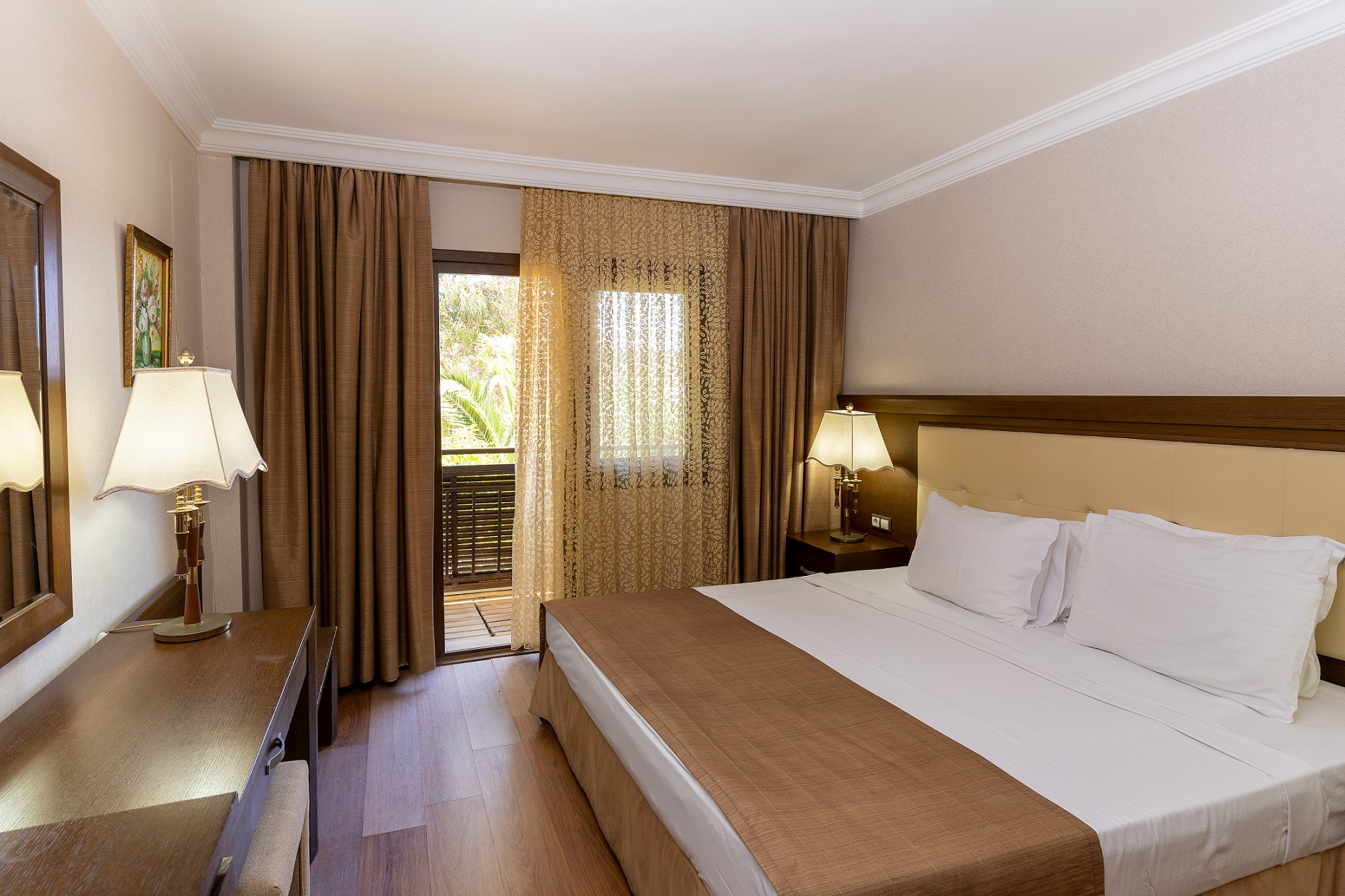 Standard Club Room
16

m² -

2

Adult
+ 1 Child
Standard Room
30

m² -

3

Adult
+ 2 Child
Club Family Room
30

m² -

3

Adult
+ 2 Child
Club Standard Large Room
18

m² -

2

Adult
+ 2 Child